Cart (

0

)
Recently Added

0

Item
Total

$ 0.00
The item you just added is unavailable. Please select another product or variant.

Cart (

0

)
Recently Added
Total $ 0.00
The item you just added is unavailable. Please select another product or variant.
ACU Precision Sheet Metal's Machinery & Equipment
---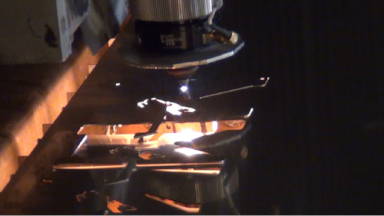 Custom Laser Cutting with our Cincinnati 6 Foot x 12 Foot Table
Laser cutting produces part shapes by cutting sheet material using a laser beam. This cutting method uses a beam of high-density light energy focused through a tiny hole in a nozzle. When this beam strikes the surface of the work piece, the material of the work piece is vaporized.
This Produces a cut that you can only get with a precision machine. The end result is an awesome feeling that we have helped you produce your dream of creating a work of art.
We offer many different ways to make a piece of metal look like a work of art; however, nothing is truly better than a laser cut part.
---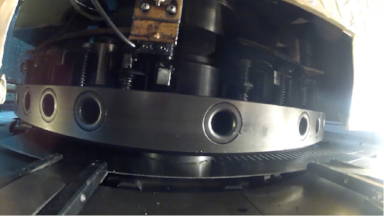 High speed punching machine - Strippit Turret Punch Center - (33 station with auto indexing)
We offer you the fastest high speed metal punching and stamping available. Our Strippit Turret Punch Center is the most productive punching machines available, providing an economical solution and timely delivery of high volume metal parts. Forming, counter sinking, counter boring, and tapping capabilities are available with various tooling options.
ACU Precision Sheet Metal's high speed sheet metal punching solutions provide an uncompromisable level of speed and efficiency for today's most demanding markets. Standard and other various punch and stamp tooling are kept on hand. Custom tooling can be configured for your specific job.
---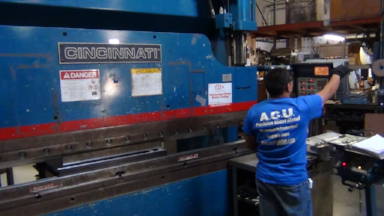 Cincinnati Press Brakes
Bending is a metal forming process in which a force is applied to a piece of sheet metal, causing it to bend at an angle and form the desired shape. A bending operation causes deformation along one axis, but a sequence of several different operations can be performed to create a complex part. Bent parts can be quite small, such as a bracket, or up to 10 feet piece of metal
---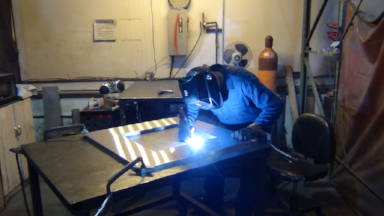 Tig and Mig Welding Professionals
Welding is a fabrication process that joins metals by causing coalescence. Coalescence's definition is: To join into a single mass or whole. Here at ACU, we are dominate in the restaurant and bar industry. In this industry, our products are viewed by thousands on a daily basis. When thousands view a product, people notice our quality because of the welding (bonding process) that makes our product quality stand out from the rest.